Our Services
Your homes best friend

When you crave reliability and trust, you can't go wrong choosing Great Dane Heating & Air. We're your best friend for reliable, affordable heating and cooling services. In fact, with well over two decades of experience, there's truly no better HVAC companion in the entire Duval County area than our team of professionals. Our highly trained and licensed comfort technicians are committed to providing superior service for all of your indoor air needs—all while keeping your budget on a tight leash.
Reviews
Barking Good News!

We love our customers! And we're especially pleased when they love us back. Read what our community is saying about us.
Paul came out and replaced our blower motor on a Monday and saved the day. He fielded my call on Sunday evening, helped me diagnose briefly over the phone, then conducted the service Monday afternoon. Friendly, efficient, and professional. Guided me through the warranty process for my blower, which I was clueless about. Gave me a crash course on HVAV maintenance ad well. Thanks Paul!
After years of feeling vulnerable to dishonest and overpriced HVAC companies, a neighbor finally put me in touch with his guy, Mr. Gurley. I'm so thankful he did as Mr. Gurley quickly earned my trust and has helped me out on multiple occasions. He is always quick to my return calls, very reasonable with his rates and he's never tried to sell me things I don't need. He has even returned my call in the evening to troubleshoot an issue which he helped me fix over the phone. Now, Mr. Gurley is my AC guy and I'm happy to recommend him to friends and family.
The service provided by Mr. Paul Gurley, was beyond reproach. He was very prompt, professional, and had problem diagnosed & repaired same day. I highly recommend Gurley AC for anyone wanting to do business with a company that has integrity, honesty, & great customer service as their core values, since this seems to be an anomaly these days. Thank you again Paul Gurley will always be using you on any future AC/Heating issues. Paige A Prausa Jacksonville, FL.
Mister Gurley is wonderful. We have used him over the last few years from small tweaks to replacing our entire unit last month. He's quick, reliable, honest, and clean. He always beats the prices of competitors (yes we prices out SEVEN). He explains everything and even walked through and taught me how to clean certain aspects of the air units with patience and kindness. I cannot say enough that you NEED to hire mister Gurley for all of your ac needs. Truly a wonderful person and business owner who cares. Go local!
Had to call Mr. Gurley last minute and he was fast and efficient. Pricing is unbelievable affordable. He quickly figures out the problem and explains to you in a way anyone can understand. Also gives useful maintenance tips. He is very professional and you will automatically feel like you can trust him. Absolutely amazing!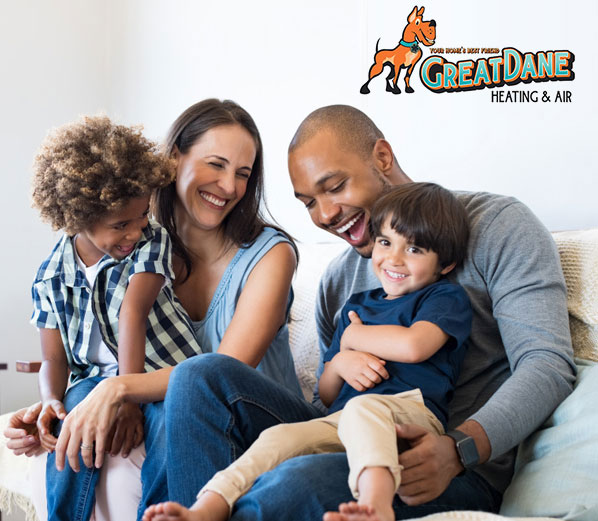 Why Choose Great Dane Heating & Air

Great Dane Heating & Air is your faithful companion for a comfortable and healthy home. With our team of highly trained and certified techs, we deliver the full menu of heating, air conditioning, maintenance, and indoor air quality services you need to fully enjoy your indoor space. We're honest, and fair, and we stand behind our work 100%.
No matter what problem you're having with your HVAC, we're here to help as best we can. We are, without a doubt, the company you can trust to do the job right — the first time and every time!
The Great Dane Heating & Air Difference

What makes us extra special? For one thing, we truly care about our community—and not just in the area of HVAC. We founded Great Dane Heating & Air with the intention of giving back to our furry friends. See, we're the definition of "animal people" and we're always looking for new ways to help support the pet population of Duval and surroundings counties.
We believe that companies that can give back to a cause they care about should do so — often. Whether it's volunteering at animal rescue events, paying shelter animals frequent visits, or highlighting a "Rescue of the Week" on our social channels, we're committed to making a difference and giving back as often as we can. We are proudly a "Paw Partner Corporate Sponsor" of the Jacksonville Humane Society.